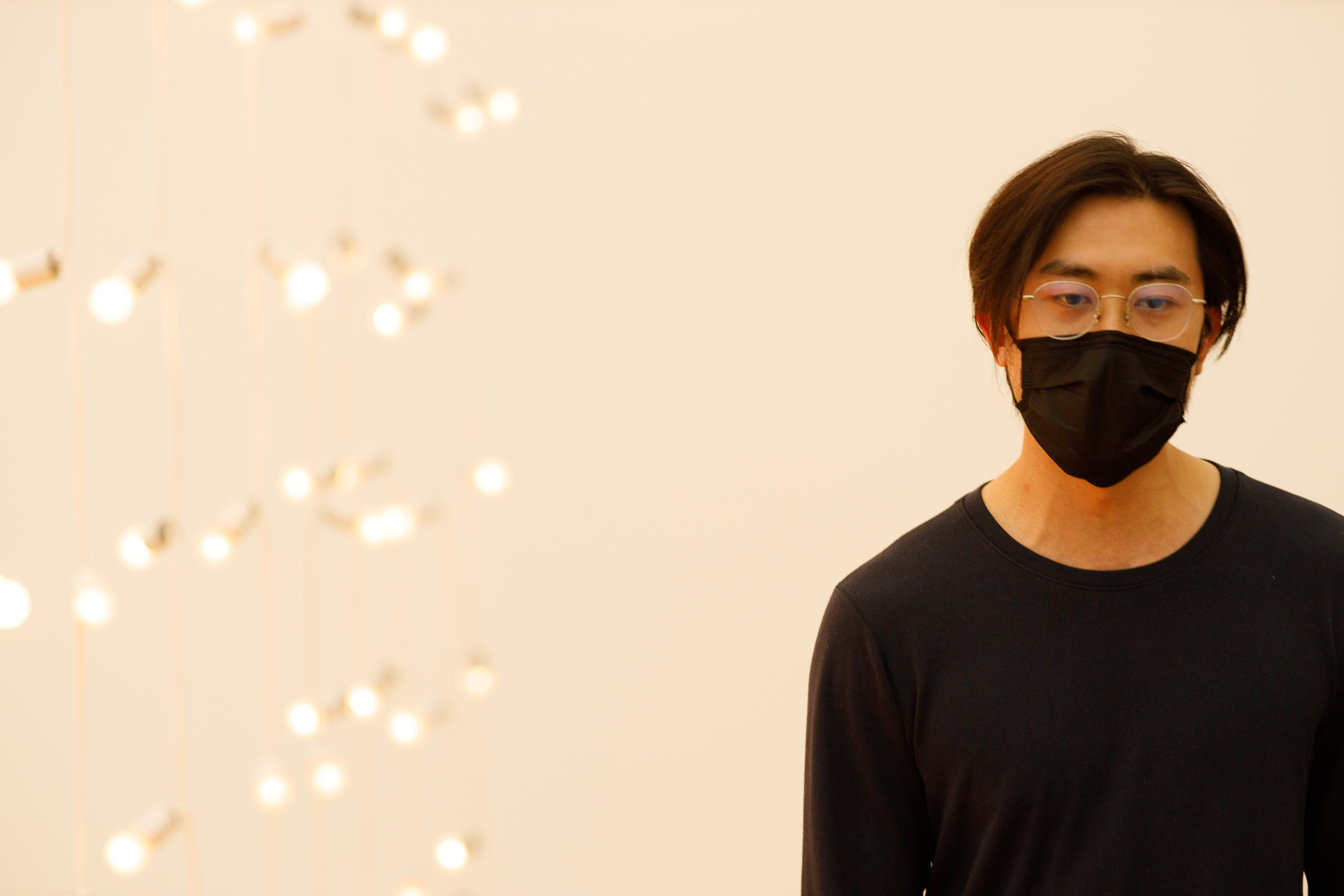 Rehearsal for Disasters - The Explosion ; Rehearsal for Disasters - The Siren
2021
Trust and Confusion
, Tai Kwun Contemporary, Hong Kong
Commissioned by Tai Kwun Contemporary
Performerance collaborators :
The Explosion | Titus Chan
The Siren | Leung Tin-Chak
Interested in undoing the binaries that structure life, the Hong Kong and Netherlands-based artist Serene Hui (b. 1992, Hong Kong) proposes Rehearsal for Disaster—The Explosion (2021), a participatory installation, and Rehearsal for Disaster—The Siren (2021), a live performance; both are rooted in her long-standing research on individual and collective mourning. The two works are activated simultaneously on the first Saturday of every month. In Rehearsal for Disaster—The Explosion, a docent keeps on inflating balloons—one of the most symbolic elements of a party or celebration—until they pop. Upon request, the visitor receives a balloon which is covered with a question and is asked to carry it with them throughout the duration of their visit. On returning the balloon, a shared moment of poking takes place and a surprise reveals itself. Memories of celebratory moments blend in with small punctual explosions ricocheting through the space. Evocative of the sound of fireworks and blasts heard in protests, the piece conjures up an eerie atmosphere that hovers between celebrating in safety, latent memories of upheaval, and questions literally carried through the space. At certain instances throughout the day, a public announcement prompts this energetic release of the collective body. Rehearsal for Disaster—The Siren, inspired by the monthly tests of a siren that purportedly drills the Dutch populace in the event of imminent peril, stages a vocalist who embodies the sound of a siren. By mimicking this wailing sound, Hui seeks to undo the boundaries drawn between human and machine, and raises questions about the embodiment and internalisation of instruments of control and danger. Whether far or near, the siren's voice pervades the space and triggers personal relations with danger and war, with memory and the future. More than questioning whether the art institution could be considered a safe place or a temporary shelter, Hui suggests that the learning by heart of the siren's music is a prefigurative and restorative way to prepare oneself for another crisis to come.
Photo courtesy of Tai Kwun Contemporary. Photo by Michael Chiu.
Photo courtesy of the artist. Photo by Ringo Cheung.