What Kinds Of Times Are These, When To Talk About Trees Is Almost A Crime
2021
The Hague, The Netherlands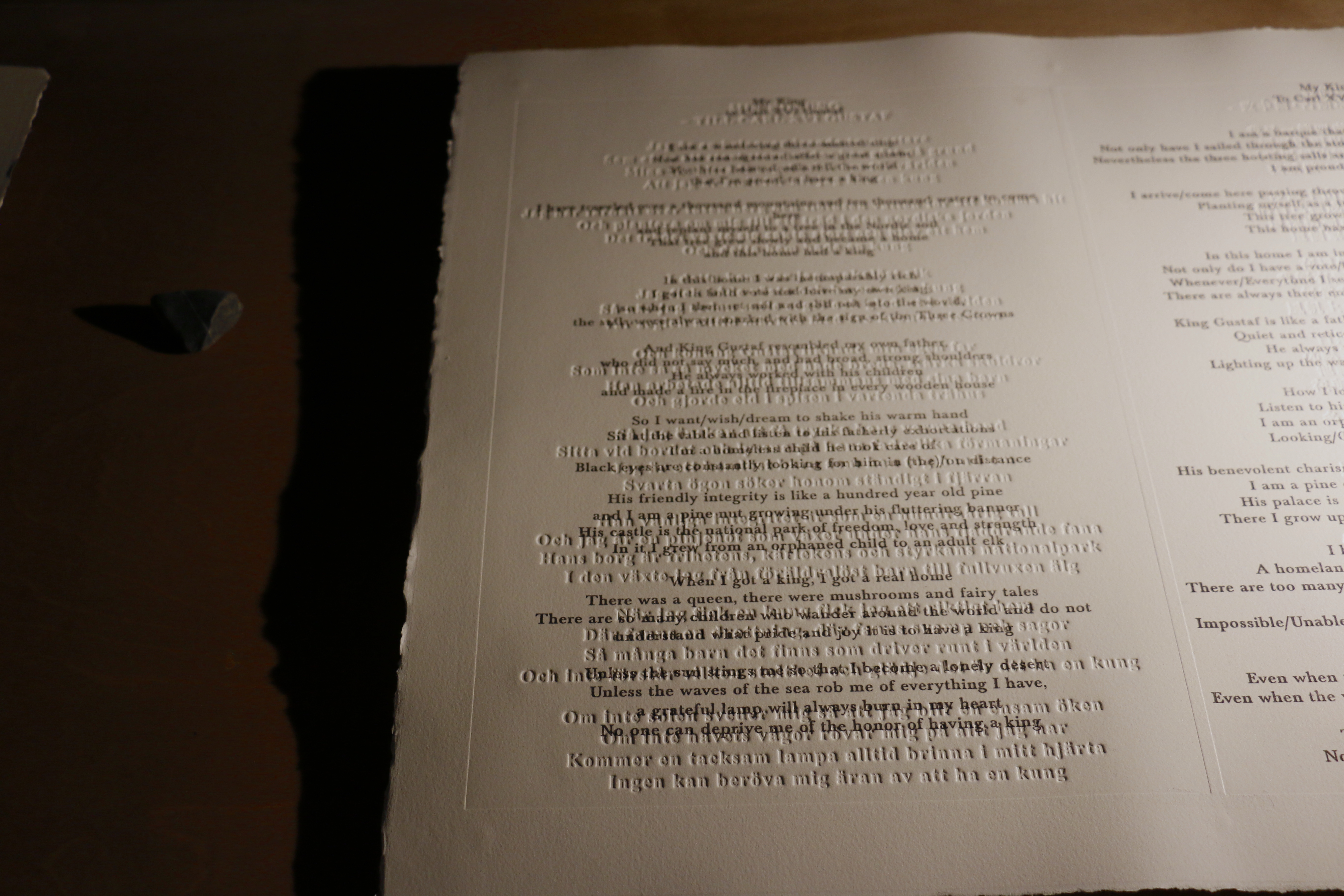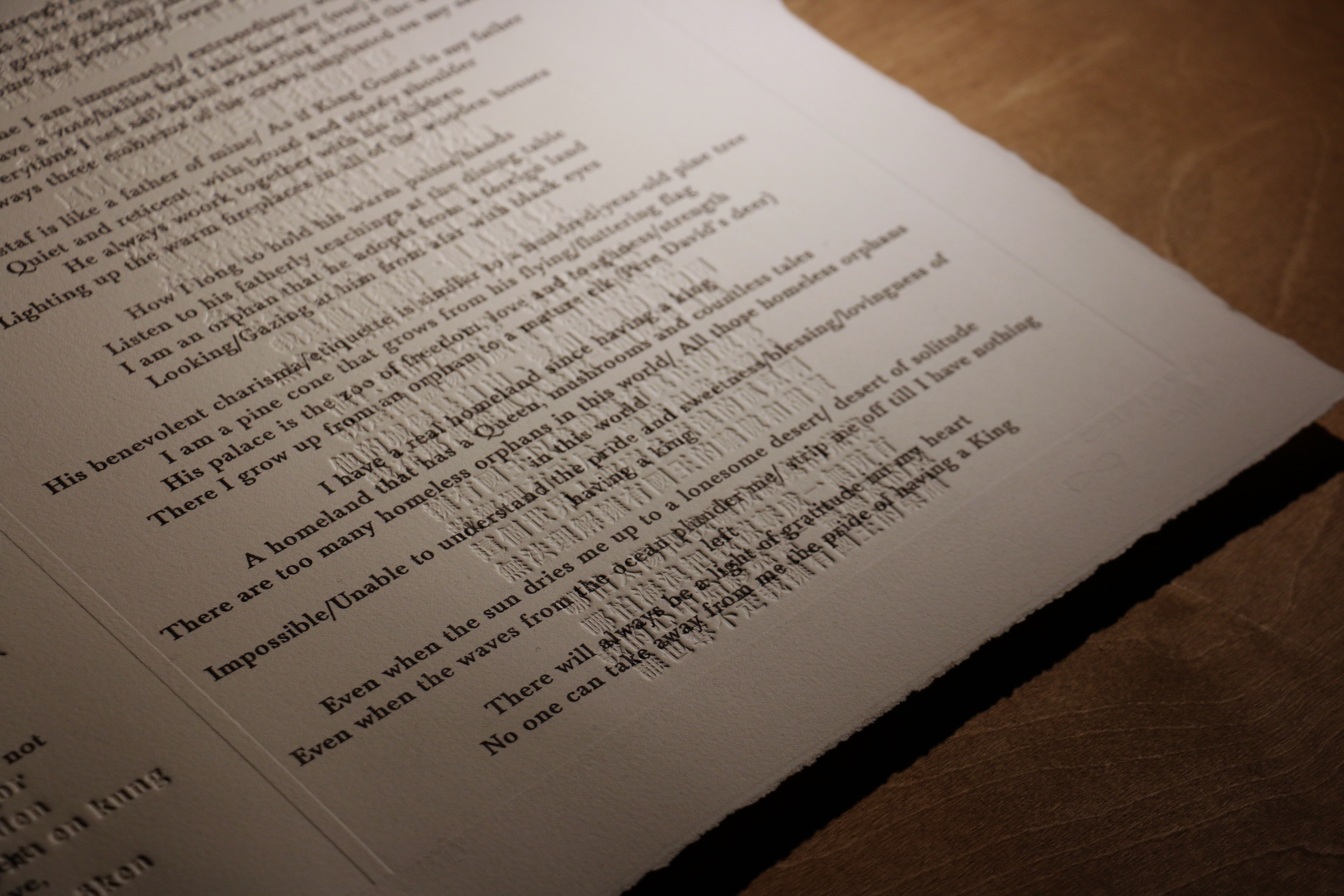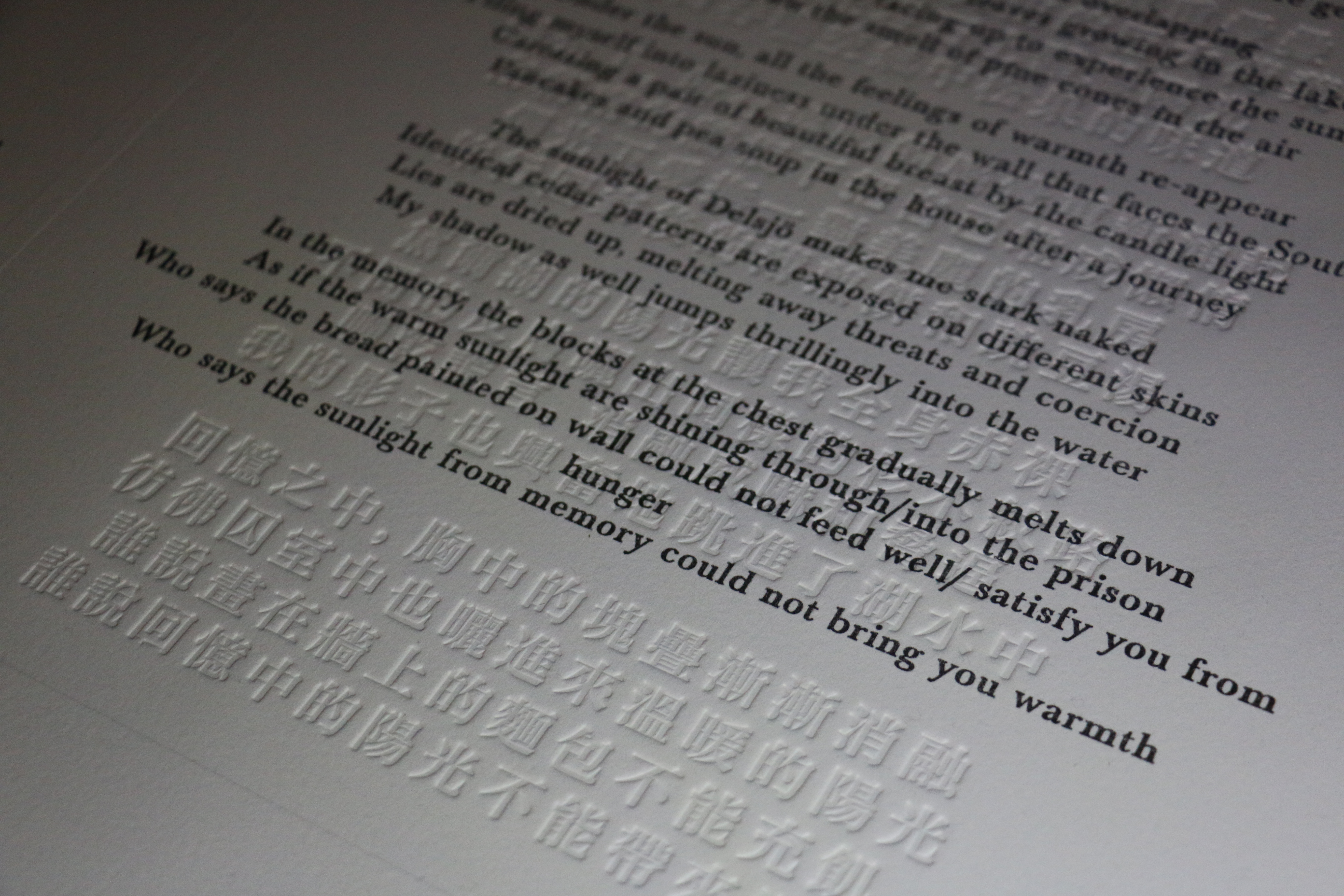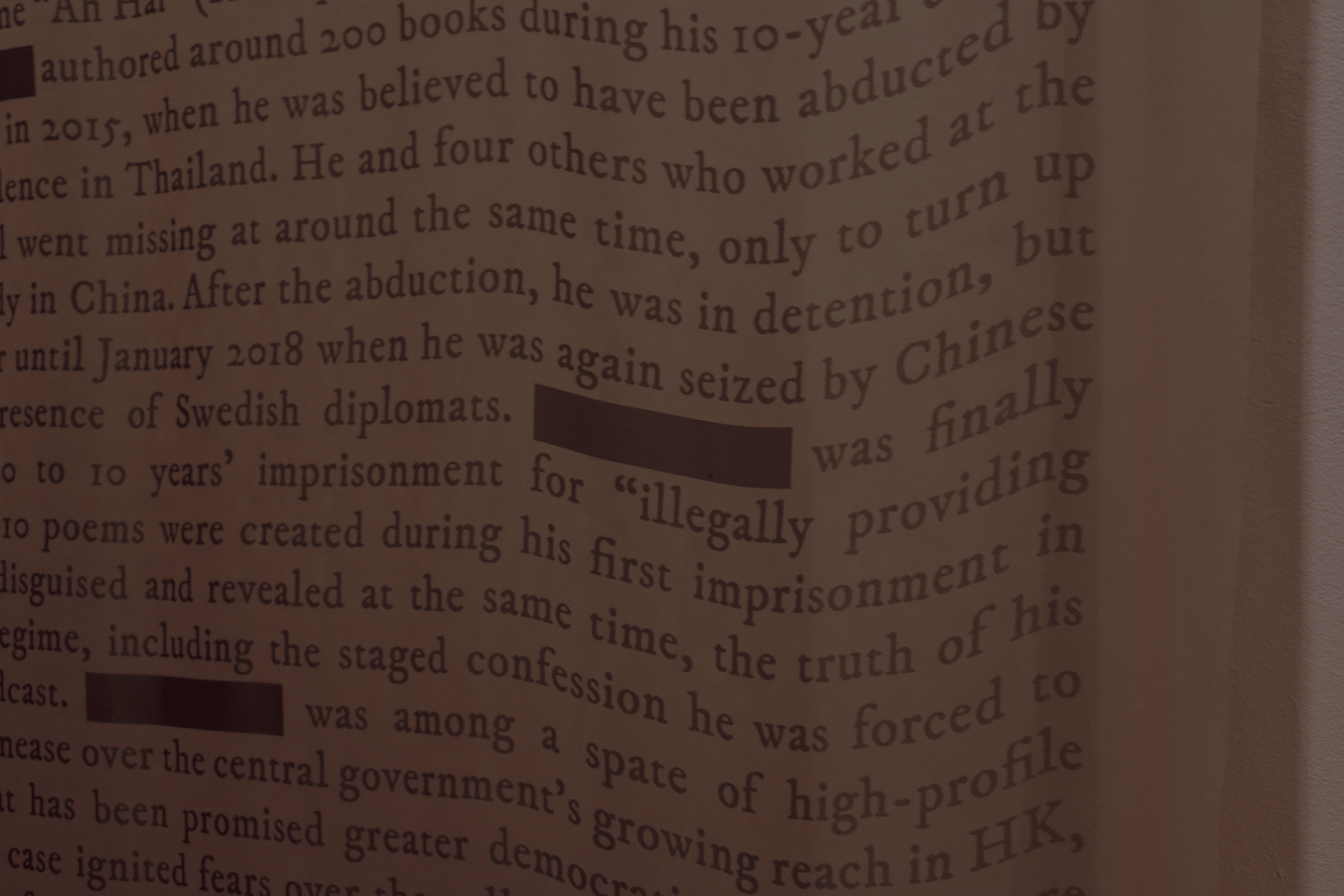 What Kinds Of Times Are These, When To Talk About Trees Is Almost A Crime
, 2021
Lithography, Polymer Letterpress, Sublimation print, Press-ready lithographic limestones, Chalk on wall, lighting arrangements
"And poetry, in fact, is one of the few places where opacity is validated in Western cultures. "
11 poems written and smuggled from deprivation of liberty, translated into English versions from their original bilingual languages, engraved on 22 press-ready lithographic limestone slabs - The work captures the impossibilities of clarification, exemplifying the geopolitical power of poetry and translations. In traces of the untranslatable, the text attempts to unveil possible narratives and its implications behind the regime-critical publishing activities and the process of poetry-writing of the protagonist Gui Minhai.
A detailed description of the project can be read
here
.
***************
In Collaboration with
Concept, Interpretation (Swedish), Translation (Swedish)
Xenia Klein
Printmaking
20 poems in mirror image on 20 press-ready lithograph limestone slabs
length: 235cm, weight : 700kg
Stone preparation and graining, text transferring, inking, finishing, printing : Poedijo Widodo
Polymeer plates preparation, exposure, washing, drying, printing : Thomas Ankum
Execution technical assistance
Set up & Lighting chief consultant : Thomas Ankum
, Poedijo Widodo, Sean Wong
Installation assistance : Hugo Plagnard, Mazen Alashkar
9m long wooden table design and execution : Sabin Garea, Lee Kai Ming
Image courtesy
Charlotte Brand, Giath Taha