Words Unsaid, Then Forgetten
語られなかったコトバたち、そしてそれを忘れゆく・・・
2018
3331 Arts Chiyoda, Tokyo, Japan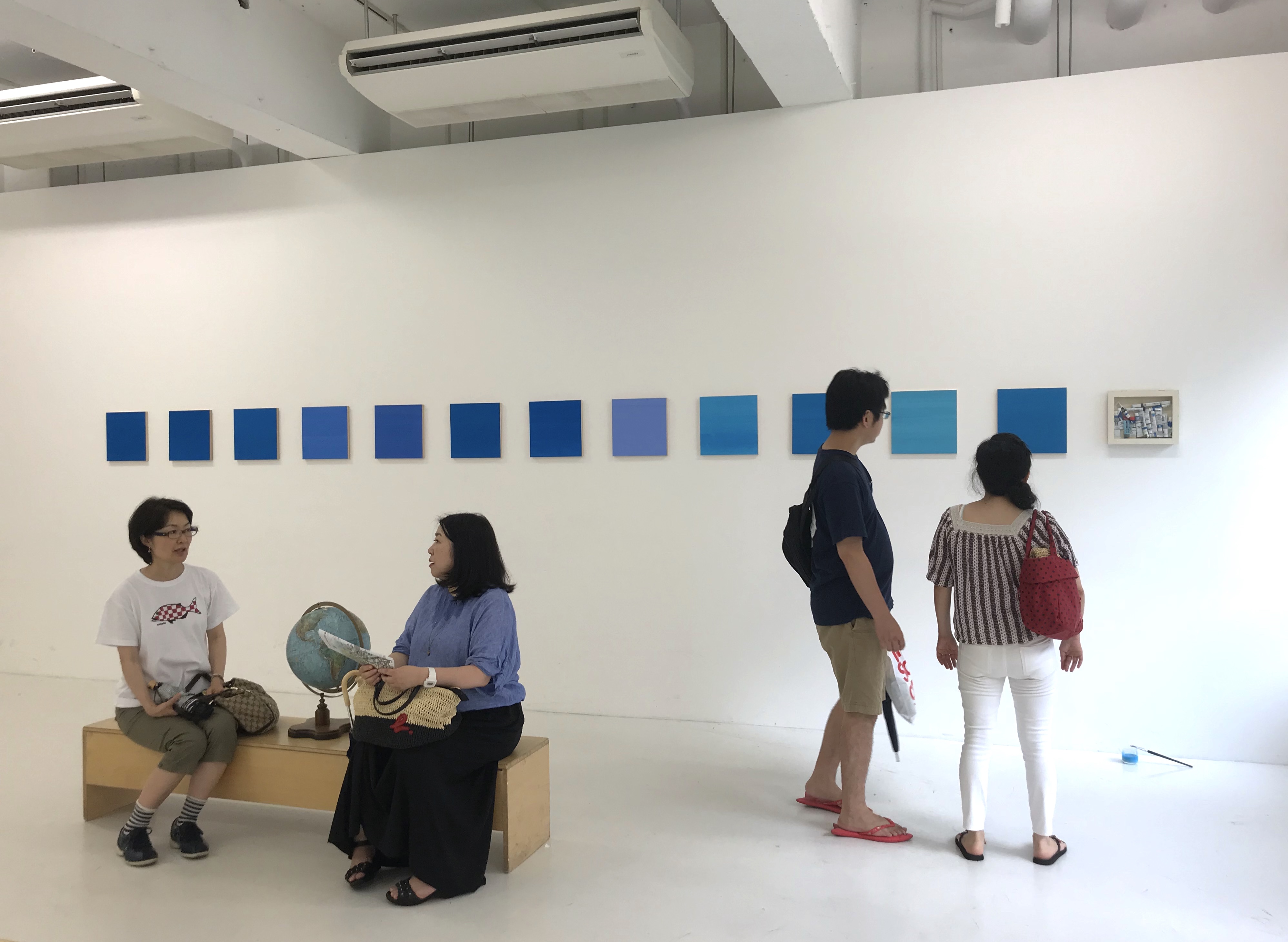 "...The more I try to get it right the more mixed up it gets. Sometimes I can't even remember what I was trying to say in the first place. It's like my body's split in two and one of me is chasing the other me around a big pillar. We're running circles around it. The other me has the right words, but I can never catch her..." -- Haruki Murakami
What do we talk about when we talk about communication? There is so much in life that is way too complicated to be explained in any language or means of expression. How much do we actually comprehend and understand when we read or listen; how do we perceive information from our surroundings and in return, how often can we truly express ourselves appropriately. The series of installation works falls into a realm of semiotics, encompassing common matierials and everyday objects to explore various perspectives on the way a message is propagated and received.
In the exhibition, you are invited to a communication that does not require a reply with the Hong Kong multi-disciplinary conceptual artist, Serene.
"I Want to Tell You Everything, Almost Endlessly."
コミュニケーションについて話すとき、私たちは何を語るでしょうか?人生にはあまりにも多くのことがあり、どの言語や表現方法でも説明するには複雑すぎます。私たちが読むときや聞くときには、実際にどの程度物事を認識し理解することができているのでしょうか。また、私たちは、周囲からの情報をどのように認識し、それに応じてどのくらいの頻度で自分自身を適切に表現することができるのでしょうか。一連のインスタレーションでは、一般的な素材と私たちを取り巻く日常的なオブジェクトより、メッセージが伝播され、受信される方法について様々な視点を探るために、記号論の領域へと突入します。
 この展覧会では、多分野を操る香港人コンセプチュアル・アーティスト、セリーナの、返答を必要としないコミュニケーションに招待されます。
「私はあなたに全てを伝えたい、際限無く。」
---
Works in the exhibition